Flow Conference 2010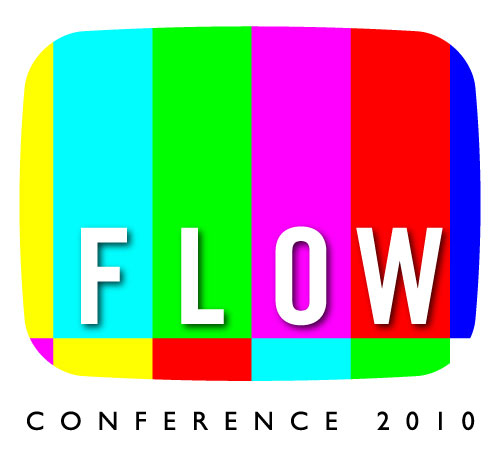 We are pleased to announce the third Flow Conference will be held from September 30th to October 2nd, 2010* at the University of Texas at Austin.
The Flow Conference is hosted by the graduate students and faculty of the Radio-Television-Film department at the University of Texas at Austin. The conference is a series of roundtable discussions with topics created by Flow columnists, organized around the future of television and media culture and scholarship.
The goal of the Flow Conference is conversation. There are no plenary sessions and participants are asked to submit short position papers (not full-length essays). We want to promote discussion amongst scholars, members of the media industries, media activists, fans, and policy-makers over crucial issues related to television and media. For more information about the format of the conference, visit the FAQ.
---
*The Flow Conference staff would like to apologize for the scheduling conflict with Simhat Torah. Due to scheduling conflicts with the University and other local facilities, we were unable to secure another time for this conference.