8.07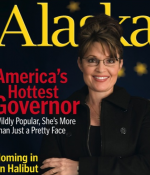 September 18, 2008
The Flow editorial staff occasionally sends out a timely Call for Papers that addresses a particularly pertinent media issue.

Mad Men and the unmasking of society's discomfort with representations of childhood sexuality.

A look at the making of Bravo!'s reality TV stars.

A discussion of the video game America's Army and functional alternatives to censorship.
More in this category: