2.04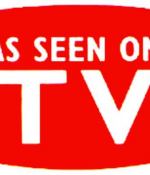 May 13, 2005
by: Russell Haight / FLOW Staff
Welcome to Issue 4.

by: Joseph D. Straubhaar / University of Texas-Austin
How do we relate to increased local, regional, national, and global television flows?

by: Chris Terry, Cate Racek, and Cory Maclauchlin
What's the appeal of fishing shows?

by: Allison McCracken / DePaul University
Steven Johnson (Everything Bad is Good for You) writes that television can be a "cognitive workout." Whose television is he talking about?
More in this category: