Volume 17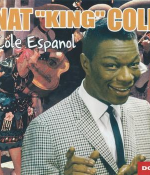 June 3, 2013
David Murray's reinterpretation of Nat King Cole prompts me to rehear The Nat King Cole Show, especially in the context of black televisual presence in today's digital platforms.

Obama, Partners, The New Normal, and the question of marriage equality.

A consideration for reality stars' expected ethics and behavior.

Between the relations of subordination and domination in the American south and the English countryside.
More in this category: