16.07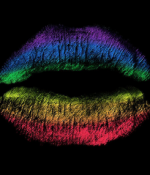 September 25, 2012
An examination of the ways in which camera angles and narrative strategies are deployed in representations of same sex intimacy on network television comedies.

How Rachel Maddow plays the role of the "school marm" to get her point across.

The Big Bang Theory, television, and geek tropes.

Obama, Partners, The New Normal, and the question of marriage equality.