14.06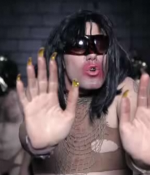 August 18, 2011
Lokeilani Kaimana interrogates Christeene's music video Bustin' Brown' as an example of dark camp.
Steven Boyer investigates the failure of Microsoft's Primetime.

Alfred L. Martin, Jr., works toward a theory of compound otherness on television.

Warner's contribution analyzes the way in which black women engage with texts within shows such as the Real Housewives franchise outside the bounds of whiteness.