13.12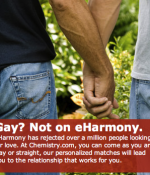 April 22, 2011
Lucas Hilderbrand examines how online dating alters traditional notions of romantic temporality.
This column argues that the aesthetics of The Hills and Jersey Shore condition the viewer's reception, inviting them to see each program's performance of class and ethnicity as being tied to specific notions of taste and cultural capital.

Janani Subramanian examines stylistic distinctions in film remakes, noting the cultural, narrative and stylistic contrasts between contexts of production.

An exploration of melodrama and the mundane in Mildred Pierce.
More in this category: