11.07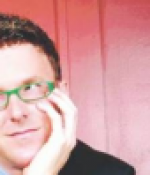 February 10, 2010
An exploration of camp sensibility as illustrated by Michael Buckley's What the Buck?! YouTube show.

A look at the often-brutal power dynamic undergirding the Olympics and its media history.

One media scholar's reportage of and reaction to the 2010 International Consumer Electronics Show.

Reflections on teaching cultural studies of sound technology and popular music.
More in this category: