Lead Story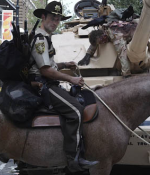 November 23, 2013
A consideration of the use of British actors in American popular media.

Addresses how homosexuality has been represented in television dramas and comedies set in prison.

This article discussed a counter-hegemonic narrative (termed geopolitical drama) that depicts Turks and Middle Easterners as action heroes in global geopolitics.

A consideration of identity politics and representational changes in U.S.-based Dominican magazines.
More in this category: