Lead Story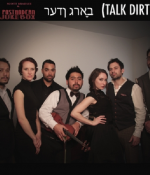 August 31, 2014
A look at the cover band Postmodern Jukebox and their relation to the music industry's latest trends.

Melinda Barlow muses on Kansas as depicted in film, art, and literature.

An evaluation of decisions in the American legal system oriented around social media use and free speech.

A look at the way multiculturalism is parsed and politicized in the United States.
More in this category: