Lead Story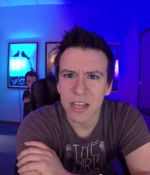 January 25, 2015
A look into how Youtube celebrities manage their cinematic style.

Dr. David Church provides an insightful glimpse into the world of VHS collectors.

A consideration of product placement and native advertising.

Avi Santo, one of the original founders of the Flow journal and Flow Conference, compares this year's "unconference" with past incarnations.
More in this category: