Lead Story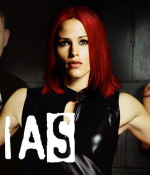 March 23, 2015
A look into TV shows with a "Strong Female Lead" where the author argues that each woman remains "strong" in terms of her abilities, but their access to knowledge and subsequent ability to act becomes extremely limited.

A look into Marvel's film franchises and which heroes appeal to markets.

A look into how Youtube celebrities manage their cinematic style.

Dr. David Church provides an insightful glimpse into the world of VHS collectors.
More in this category: