Power in Parody: Femininity 101 at RuPaul's Drag U
Daren C. Brabham / UNC at Chapel Hill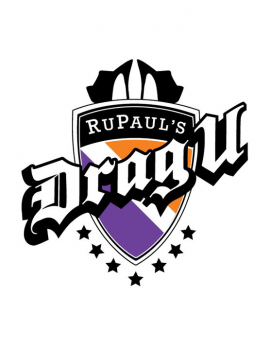 RuPaul's Drag U on Logo
It is easy to see why Logo , a cable channel in the MTV network focusing on the lesbian, gay, bisexual, and transgender (LGBT) community, has found so much success recently with two seasons of the reality show RuPaul's Drag Race.1 In Drag Race, some of the nation's best drag queens compete to become "America's next drag superstar," taking advice from sage/host RuPaul in a campy nod to Tyra Banks' now formulaic America's Next Top Model format. The show, quite simply, is fierce, and every costume and one-liner delivered by the contestants is top-notch entertainment.
On July 19, 2010, a spin-off of Drag Race premiered on Logo. RuPaul's Drag U places some of the most memorable drag queens from the two seasons of Drag Race in the role of professors, and each episode features three biological women contestants in desperate need of a drag makeover at RuPaul's "school for girls." The women in the first episode are tomboys hoping to become more feminine, and teasers for future episodes suggest that upcoming shows will focus on transforming single and lonely (straight) women into date-able divas. What makes Drag U so fascinating—aside from the campy university theme and, of course, the drag queens—is that the transformation process is ironic. Men dressed as over-the-top women, in a performative critique of the artificial construct of gender itself, offer advice to women on how to be more feminine. Or, as RuPaul charges the faculty of Drag U in the first episode: "You ladyboys need to show these boy-ladies how it's done."
A quick glance at Drag U brings to mind Queer Eye2 Bravo's groundbreaking series from the mid-2000s, where a crew of five gay men transformed sloppy straight dudes into men capable of charming women with their personal grooming, "metrosexual" fashion, gourmet food sense, and manners. However, while both shows emphasize an LGBT sensibility employed to make straight men and women better at being straight men and women, Drag U is more complex than Queer Eye. First, the men of Queer Eye each had a specialty that played to common stereotypes of gay men—mavens of food and wine, grooming, interior design, fashion, and culture—that ultimately reinforced heteronormativity.3 These men were fragmented, but taken together they provided a supposed well-rounded slate of advice for the straight man. On the contrary, the professors of Drag U are each in themselves well-rounded, each possessing the skills needed to advise the straight women contestants in the ways of clothing, make-up, movement, and attitude. Thus this show does not fragment the drag queens into areas of expertise, and by keeping the professors whole the show presents drag queens as human.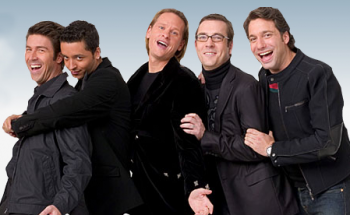 Queer Eye's Fab 5
Second, the focus of Queer Eye was to make the straight man more suitable to a straight woman, to define the straight man's identity and purpose in relation to his opposite-sex counterpart. The purpose of Drag U, however, is to make straight women better individually, to focus on self-improvement and self-esteem as a way to unleash an inner diva capable of doing anything, including attracting a man if she chooses.
This latter point is evident in Reyna's transformation in the first episode. Reyna mentions her comfort wearing baggy men's clothing because it hides her cleavage and femininity and allows her to avoid sexual harassment from men and to be taken seriously. She finds dressing feminine as a surrender of power. Yet RuPaul reminds her that he wears women's clothes to feel more powerful, and that Reyna's transformation is as much about attitude and confidence as it is about sequins and wigs. Essentially, to parody femininity in the exaggerated art form of drag is to identify the power embedded in the cultural performance of gender, and to distill that power and own it when the wigs and make-up come off. As the professors of Drag U blur the boundaries of gender and sex so easily, and as they teach the contestants how to confidently play in this liminal space, they empower the contestants to take charge of their own definitions of femininity.
"Tomboy Meets Girl," the first episode of RuPaul's Drag U
As RuPaul puts it in a bonus clip from Logo.com, a drag transformation allows someone to realize a superhero version of herself. And because the final makeover is so visually over-the-top and ridiculous, the lesson that shines through for the contestants has more to do with confidence and self-worth than about shallow appearances. The mantra chanted at the end of each episode of Drag Race, after all, is "If you can't love yourself, how the hell you gonna love somebody else?"
An interview with RuPaul, the headmaster of Drag U, explaining the impetus and philosophy of the show.
The self-esteem boosts extend to audiences as well through new media channels. Drag U's page on LogoTV.com offers users a chance at their own drag makeover. In the show, contestants' data are fed into a fake machine called the Dragulator, which returns a dragged-up image of the contestant toward which the professors target their makeovers. The show's website has its own Dragulator where you can upload a photo of yourself (or your dad) and add drag embellishments. Throughout the process, the on-screen text and RuPaul's voice-overs are encouraging and, of course, humorous. Once your Dragulation is complete, the website encourages you to upload your drag photo to the wall of the Drag U Facebook page for grading, where queens from the Drag Race and Drag U casts really do comment on photos. A look at the interactions with Facebook fans reveals a consistently positive engagement on the part of the drag queens, helping to underscore the message of self-esteem and empowerment in the shows, as well as connecting the stars of the show with the audience in a savvy use of social media channels. The queens even respond to fan mail.4
Entertained, empowered, and thoroughly hopeful that this reality TV franchise really does continue for many more seasons, I offer my Dragulated picture for the tenure file.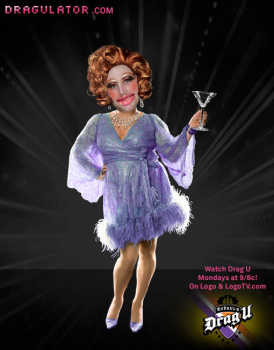 Scholarly realness! Work it!
Image Credits:
1. RuPaul's Drag U on Logo
2. Queer Eye's Fab 5
3. Scholarly realness! Work it! (made with author's own photo)
Please feel free to comment.